Posts for tag: bruxism
By Eldridge and Eldridge Dental Group
May 15, 2018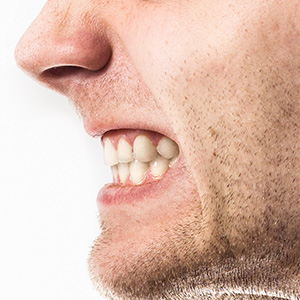 Chronic stress is like a tea kettle on the boil—all that "steam" has to go somewhere. We often do this through behaviors like biting our nails, binging on comfort food—or grinding our teeth. That latter habit, however, could have a detrimental effect on teeth, including excessive enamel wear or even fractures.
Also known as bruxism, teeth grinding is the forceful and often involuntary contacting of teeth that often generates abnormally high chewing forces. While not considered a relatively big problem with young children, it can be if you're an adult. While there could be other causes, chronic stress is often a  prime factor for adults with bruxism.
While teeth grinding can occur during the day when you're awake, it often occurs at night during sleep and may be associated with other sleep disorders like snoring. Although you might not be consciously aware of a grinding episode as it happens, you may notice its effects the next morning, including sore jaws or headaches. Over time, your dentist may begin noticing its effects on your teeth.
So, how can you lessen teeth grinding? For starters, if you're a tobacco user, quit the habit. Many studies indicate tobacco users report twice the incidence of teeth grinding as non-users. Excessive caffeine, alcohol or drug use can also contribute.
People have also found it helpful to address chronic stress through a number of relaxation techniques like meditation, more relaxing bedtime preparation, bio-feedback or therapy to "de-stress." Although there's not a lot of empirical evidence for these techniques' effectiveness, there's much anecdotal data from people who've found stress relief from them.
There's also a dental treatment using an occlusal guard that, while not stopping bruxism, can help prevent dental damage. Usually worn during sleep, the custom-made guard fits over the teeth of one jaw, usually the upper. Its high impact plastic prevents the teeth from making solid contact, thus reducing the biting force. You may also be able to reduce bruxism effects through dental work and orthodontics,
You and your dentist can explore the options to find the right treatment strategy for you. By taking action now, you may avoid much more extensive—and expensive—problems with your teeth down the road.
If you would like more information on teeth grinding and what to do about it, please contact us or schedule an appointment for a consultation. You can also learn more about this topic by reading the Dear Doctor magazine article "Teeth Grinding: Causes and Therapies for a Potentially Troubling Behavior."
By Eldridge and Eldridge Dental Group
March 31, 2018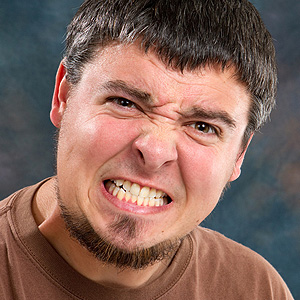 It's hard to avoid stress in the 21st Century. We're all bombarded with stressors, from work to family — even our smart phones!
The problem really isn't the stressors themselves but how we respond to them and try to relieve stress. This can often have a negative effect on our health. One example: bruxism, also known as teeth grinding or clenching.
These habits involve the rhythmic or spasmodic clenching, biting or grinding of the teeth, often involuntarily, beyond normal chewing function. It often occurs while we sleep — jaw soreness the next morning is a telltale sign. While there are other causes, stress is one of the most common for adults, bolstered by diet and lifestyle habits like tobacco or drug use, or excessive caffeine and alcohol.
Teeth grinding's most serious consequence is the potential for dental problems. While teeth normally wear as we age, grinding or clenching habits can accelerate it. Wearing can become so extensive the enamel erodes, possibly leading to fractures or cracks in the tooth.
When dealing with this type of bruxism, we must address the root cause: your relationship to stress. For example, if you use tobacco, consider quitting the habit — not only for your overall health, but to remove it as a stress stimulant. The same goes for cutting back on your consumption of caffeinated or alcoholic drinks.
Adopt an "unwinding" pattern at night before you sleep to better relax: for example, take a warm bath or keep work items or digital media out of the bedroom.  Many people also report relaxation or stress-relief techniques like meditation, mindfulness or biofeedback helpful.
There's another useful tool for easing the effects of nighttime teeth grinding: an occlusal guard. This custom-fitted appliance worn while you sleep prevents teeth from making solid contact with each other when you clench them. This can greatly reduce the adverse effects on your teeth while you're working on other stress coping techniques.
Teeth grinding or clenching can prove harmful over time. The sooner you address this issue with your dentist or physician, the less likely you'll experience these unwanted consequences.
If you would like more information on the causes and treatments for teeth grinding, please contact us or schedule an appointment for a consultation. You can also learn more about this topic by reading the Dear Doctor magazine article "Teeth Grinding: Causes and Therapies for a Potentially Troubling Behavior."