Posts for tag: tooth pain
By Eldridge and Eldridge Dental Group
January 11, 2021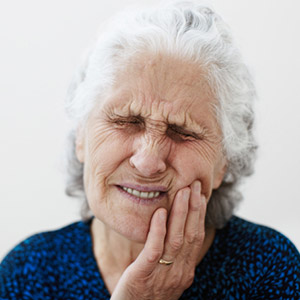 If your dental health isn't in the best of shape, a survey conducted by the American Dental Association (ADA) says the cause is likely one of three common oral health problems. The survey asked around 15,000 people across the country what kinds of problems they had experienced with their teeth and gums, and three in particular topped the list.
Here then are the top three oral health problems according to the ADA, how they could impact your health, and what you should do about them.
Tooth pain. Nearly one-third of respondents, particularly from lower-income households and the 18-34 age range, reported having tooth pain at one time or another. Tooth pain can be an indicator of several health issues including tooth decay, fractured teeth or recessed gums. It's also a sign that you should see a dentist—left untreated, the condition causing the pain could lead to worse problems.
Biting difficulties. Problems biting or chewing came in second on the ADA survey. Difficulties chewing can be caused by a number of things like decayed, fractured or loose teeth, or if your dentures or other dental appliances aren't fitting properly. Chewing dysfunction can make it difficult to eat foods with greater nutritional value than processed foods leading to problems with your health in general.
Dry mouth. This is a chronic condition called xerostomia caused by an ongoing decrease in saliva flow. It's also the most prevalent oral health problem according to the ADA survey, and one that could spell trouble for your teeth and gums in the future. Because saliva fights bacterial infections like gum disease and helps neutralize acid, which can lead to tooth decay, chronic dry mouth increases your risk of dental disease.
If you're currently dealing with one or more of these problems, they don't have to ruin your health. If you haven't already, see your dentist for diagnosis and treatment as soon as possible: Doing so could help alleviate the problem, and prevent even more serious health issues down the road.
If you would like more information on achieving optimum dental health, please contact us or schedule an appointment for a consultation. You can also learn more about this topic by reading the Dear Doctor magazine article "Top 3 Oral Health Problems."
By Eldridge and Eldridge Dental Group
June 16, 2018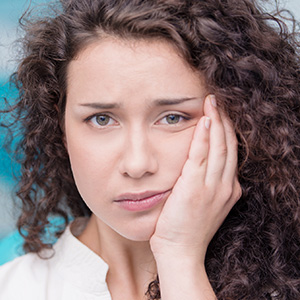 Physical pain is never pleasant or welcomed. Nevertheless, it's necessary for your well-being—pain is your body telling you something isn't right and needs your attention.
That fully applies to tooth pain. Not all tooth pain is the same—the intensity, location and duration could all be telling you one of a number of things that could be wrong. In a way, pain has its own "language" that can give us vital clues as to what's truly causing it.
Here are 3 types of tooth pain and what they might be telling you about an underlying dental problem.
Sensitivity to hot or cold. If you've ever had a sharp, momentary pain after consuming something hot like coffee or cold like ice cream, this could indicate several causative possibilities. You might have a small area of tooth decay or a loose filling. You might also have an exposed root due to gum recession, which is much more sensitive to temperature or pressure changes. The latter is also a sign of periodontal (gum) disease.
Acute or constant pain. If you're feeling a severe and continuing pain from one particular area of your teeth (even if you can't tell exactly which one), this could mean the pulp, the tooth's innermost layer, has become infected with decay. The pain is emanating from nerves within the pulp coming under attack from the decay. To save the tooth, you may need a root canal treatment to remove the decayed tissue and seal the tooth from further infection. You should see your dentist as soon as possible, even if the pain suddenly stops—that only means the nerves have died, but the decay is still there and threatening your tooth.
 Severe gum pain. If there's an extremely painful spot on your gums especially sensitive to touch, then you may have an abscess. This is a localized area of infection that develops in the gums either as the result of periodontal (gum) disease, or an infection spreading from the tooth pulp into the gum tissues. You'll need to see a dentist immediately for both pain relief and appropriate treatment (including a possible root canal) to heal the abscessed tissue.
If you would like more information on tooth pain and how to treat it, please contact us or schedule an appointment for a consultation. You can also learn more about this topic by reading the Dear Doctor magazine article "Tooth Pain? Don't Wait!"